Air Conditioner Installer Whitestone, NY
Air Conditioner Installer in Whitestone, NY 11357
3 Times You Should Schedule an Appointment with a Whitestone, NY Air Conditioner Contractor
When Queens County homeowners and business owners are in need of the services of a licensed, experienced, and reliable air conditioner contractor, there's only one place they call: NYC Plumbing Service! As a leading Whitestone, NY air conditioner installer, our team of professionally trained technicians are highly skilled and well-versed in HVAC system repair and installation. Whether your existing air conditioning system is on the fritz and needs to be fixed or you want to install a new, high-efficiency air conditioning unit, when an air conditioner contractor from NYC Plumbing Service a locally owned and operated company is on the job, you can rest assured that your needs will be met and your expectations will be exceeded.
3 Reasons Why You Should Call a Whitestone, NY Air Conditioner Contractor
When the high heat and humidity start creeping up, you're grateful that you have an HVAC system to keep your Queens County home cool and comfortable. Like any other appliance, however, constant use and age can lead to wear and tear, and eventually, issues can occur that will prevent the system from functioning properly and will negatively impact its efficiency.
When something does go wrong with your air conditioning system, you want to act fast and have it addressed by a reputable air conditioner contractor. While there are several factors that can contribute to air conditioner issues, here's a look at three of the most common reasons why Queens County homeowners schedule appointments with Whitestone, NY air conditioner installers and repair professionals – and why you may need to, as well.
Faulty Thermostats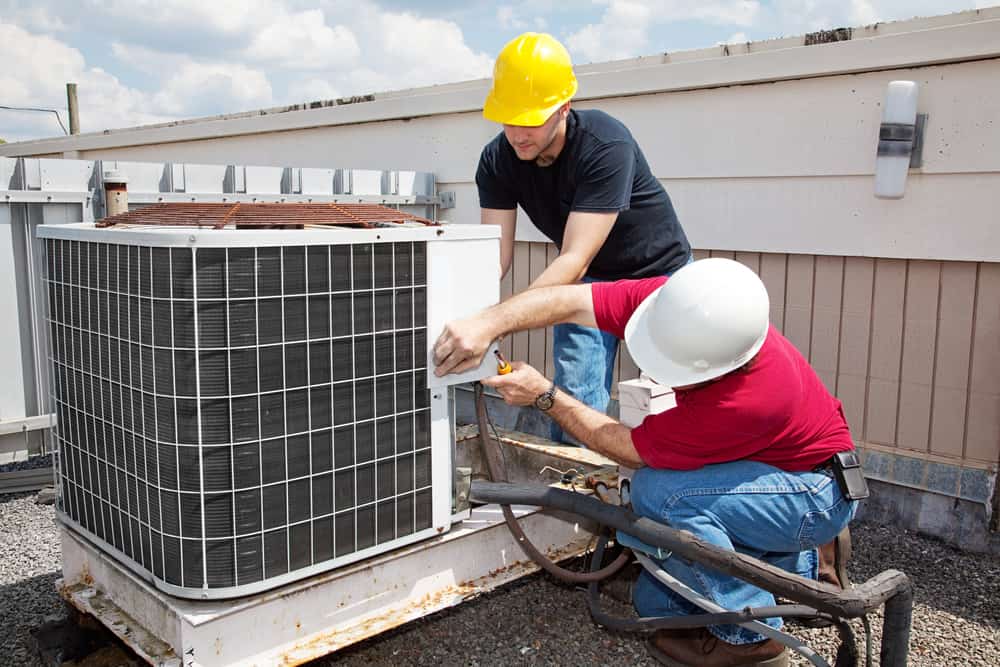 A central air conditioning system is controlled by a thermostat. It gauges the air temperature, and when a certain temperature is detected, a switch is activated, the system turns on, and cool air is dispersed throughout your Queens County home. Needless to say, a thermostat is a vital component of an HVAC system, but issues with this component can occur, and when they do, your air conditioner won't function properly, and its cooling capabilities will be impacted; it may not run long enough, or it could remain on for prolonged periods of time, for example. Sometimes, a battery change may be all that's needed, but more serious complications, such as short-circuiting or connectivity issues, can occur. When those more severe issues arise, a call to a Whitestone, NY air conditioner installer and repair professional is recommended.
Refrigerant Leaks
A central air conditioning system requires refrigerant. This compound, which is stored within the system's coils, absorbs heat from the indoor air and transforms from a low-pressure gas into a high-pressure liquid. Components of the HVAC system direct the refrigerant outside, and a fan blows air over the coils and exhausts the hot air. The coils that store the refrigerant can become damaged, and when they do, the compound can leak. If that happens, the heat and humidity levels in your Queens Count home can get rather uncomfortable, rather quickly. If you suspect or you're positive you have a refrigerant leak, scheduling an appointment with a professional air conditioner contractor is an absolute must.
Damaged Evaporator Coils
The evaporator coil is yet another key component of your Queens County home's central cooling system. A part of the heat pump, this coil absorbs the heat and humidity from the indoor air, and it works in conjunction with the condenser coil to generate cooled air. The evaporator coil can become damaged or it can malfunction, and when that happens, the cooled air that the system generates will be negatively impacted. Evaporator coil issues need to be addressed by a properly trained and experienced air conditioner contractor.
Contact a Trusted Whitestone, NY Air Conditioner Installer and Repair Professional
The above are just three issues that can commonly affect a home's cooling system. If you believe that you are having one of these problems – or any other issue – with your Queens County HVAC system, call NYC Plumbing Service, a leading Whitestone, NY air conditioner installer and repair expert. For more information and to request a free price quote, dial 718-865-3965 today. One of our associates will be more than happy to answer all of your questions and assist you with all of your needs.
---
Some information about Whitestone, NY
Whitestone is a residential neighborhood in the northernmost part of the New York City borough of Queens. The neighborhood proper is located between the East River to the north; College Point and Whitestone Expressway to the west; Flushing and 25th Avenue to the south; and Bayside and Francis Lewis Boulevard to the east.
Dutch settlers derived the name of the town from limestone that used to lie on the shore of the river according to a popular tradition. This tradition is supported by 17th century wills and deeds, which may be found in The New York Genealogical and Biographical Record, that refer to 'the white stone' as a local landmark and survey reference point. Whitestone got its name because the settlers discovered that Whitestone was built on white limestone.
The area was, in large part, the estate of Francis Lewis, a delegate to the Continental Congress and a signer of the Declaration of Independence. The estate was the site of an English raid during the Revolutionary War. Lewis was not present but his wife was taken prisoner and his house was burned to the ground. For a period of time Whitestone was called Clintonville after Dewitt Clinton, the former governor of New York; this etymology is present in the name of Clintonville Street, located in the neighborhood. In the late 19th century, many wealthy New Yorkers began building mansions in the area, on what had once been farmland or woodland. Rapid development of the area ensued in the 1920s, however, as trolley and Long Island Rail Road train service on the Whitestone Branch was expanded into the neighborhood. Although this rail service ended during the Great Depression, part of the right-of-way was later used by Robert Moses to help construct the Belt Parkway, which includes the Whitestone Expressway which runs along the southeast edge of the former Flushing Airport and through Whitestone. Flushing Airport has been abandoned since 1985.
Further development came with the building of the Bronx-Whitestone Bridge in 1939. The bridge measures 2,300 feet and was the fourth longest bridge in the world at the time of its construction.
Useful links for Whitestone, NY
Directions from Whitestone, NY to NYC Plumbing Service
---
Here are some plumber-related links and associations.